In this current sellers' market with high interest rates, being able to buy a home with cash can be advantageous. However, navigating the process alone can be overwhelming. That's why even cash buyers need a real estate agent. In fact, working with an agent who is experienced in cash transactions can significantly improve your home-buying journey. Let's look at some of the ways a real estate agent helps cash buyers:
MARKET EXPERTISE
When you work with a real estate professional, you gain access to their years of expertise. DHM agents have in-depth knowledge of the local real estate market, including current trends, property values, and investment opportunities. They help you make informed decisions and ensure you get the best value for your investment. Real estate agents assist buyers at every step, from identifying suitable properties that meet your criteria, to guiding you through the intricacies of the buying process. Their assistance proves invaluable throughout the entire journey.
ACCESS TO LISTINGS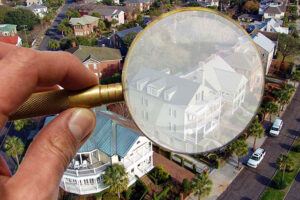 Real estate agents have access to all properties in the MLS, as well as off-market (or "pocket") listings not yet available to the general public. They keep you ahead of the competition by sharing quick notifications about new listings that align with your preferences. They also work their personal and industry connections to find homes that fit your needs if none are currently on the market. This exclusive access gives you a significant advantage in finding the perfect property for your cash purchase.
LOCAL INSIGHTS
Real estate agents possess in-depth knowledge of the local community, including amenities, schools, neighborhood dynamics, and other factors that may impact the value and desirability of a property. They stay updated on future trends and market changes crucial for making informed decisions about investment properties. A good agent can identify areas with high appreciation potential. They also understanding the rental market for income-generating properties.
NEGOTIATION SKILLS
Once you have found that perfect property, real estate agents negotiate on your behalf. They will use knowledge and experience to protect your interests and secure your best possible deal. Once you've submitted a compelling offer backed by proof of funds from your financial institution, they will continue to advocate for you, ensuring your needs and goals are met. With such expert guidance, you can confidently navigate negotiations.
EFFICIENT CLOSINGS
You may think a cash closing is a simple process. In fact, there are still many steps to take and details to keep track of. Real estate agents facilitate and streamline this. One of the key benefits buying a home with cash is the reduced closing costs. Cash buyers do not carry the burden of mortgage application fees, loan origination fees, and other expenses that make up a significant portion of closing costs. Your real estate agent will make sure you get all the discounts you are entitled to.
Your agent will also guide you through gathering necessary documentation, ensure accurate and timely completion of paperwork, and keep track of deadlines. She or he will coordinate inspections, appraisals, and other due diligence tasks. If financing becomes necessary, they can actively assist in arranging it and liaise with lenders on your behalf. Their involvement saves you valuable time, effort, and stress.
NETWORK OF PROFESSIONALS
As you can see, even in all-cash deals, there are many third parties involved in real estate transactions. Fortunately, real estate agents have connections with appraisers, inspectors, contractors, and other service providers who play a crucial role in home buying. Your agent will recommend reliable professionals to assist with all of your property-related needs, taking that burden off of you.
If you are moving from out of state, they can help you find a reliable cross-country mover to safely pack, transport, and deliver your belongings to your new destination. A good agent will even recommend restaurants, clubs, and civic activities you'll enjoy in your new home!
In conclusion, collaborating with a real estate agent brings a cash buyer many benefits. From expert guidance and exclusive access to listings, to streamlined processes and a network of professionals, working with a real estate agent simplifies your home buying experience. DHM's expert team of real estate agents are all well-versed in cash sales and are here to give you a seamless and successful buying journey!