Historic homeowners are custodians of our architectural heritage. The houses they live in and care for have stood the test of time, and often come with unique features and storied pasts. As such, the prospect of moving in to or out of a historic home can be filled with challenges that ordinary homeowners may not face. Fortunately, DHM Real Estate agents are experts with decades of experience helping clients with all aspects of owning a historic property. In this article, we'll explore essential tips for moving to or from a historic house.
PLAN EVERYTHING
The first moving tip for historic homeowners is to carefully assess your situation.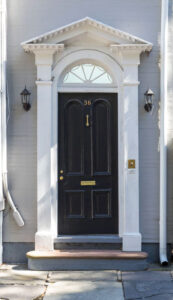 1. Create a detailed moving plan with a timeline and budget. Take into account any necessary permits and approvals, which may be more complex for historic properties.
2. Hire professionals with historic home expertise. Relocating historic treasures requires a delicate touch. Be sure to enlist the services of long-distance moving experts that have the specialized knowledge and experience to transport your cherished artifacts and heirlooms safely.
3. Communicate with local historic preservation authorities to understand the regulations and requirements affecting your move and obtain any necessary permits. Some historic districts may allow moves only during certain hours to maintain the peace of the neighborhood, or they may regulate when and where moving vans may park. Be careful of local noise ordinances as well.
PACK YOUR TREASURES
Packing up a historic home is a delicate process that requires extra care and attention.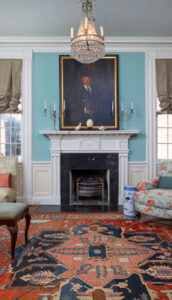 1. Prioritize delicate and historical pieces such as antiques, family heirlooms, and fragile items for special handling.
2. Use archival-quality packing materials. In addition, carefully label each box and its contents. Document everything in case of damage or loss, and to make unpacking easier.
3. Consider temporary storage if there is a gap between leaving your old home and settling into your new one.
SAFEGUARD HISTORICAL INTEGRITY
Preserving the architectural integrity of historic homes is key.
1. Prevent damage to walls, floors, windows, and moldings. Use protective coverings and padding if necessary to safeguard the home's architectural elements from your furniture and vise-versa.
2. Measure. Historic homes may not have the same door or window dimensions as more modern homes. In addition, they may not be consistent throughout the dwelling. Be aware of this when moving large pieces of furniture. Measure openings to be sure your existing pieces or new purchases will fit.
3. Maintain documentation and photographs of the home's condition both before and after your move. This will be helpful for insurance purposes as well as historical records.
4. Comply with local regulations for renovations. While preserving authenticity is crucial, you may need to modernize parts of your historic home for comfort and functionality. If you plan any alterations, ensure they comply with local historical preservation regulations and obtain necessary permits.
Moving as a historic homeowner comes with challenges. However, with these tips, the transition can be a seamless and rewarding experience. Assess the situation, plan meticulously, safeguard historical integrity, and confidently embrace your new chapter! Remember, living in a historic house makes you not just a homeowner, but a steward who protects its legacy for the next generation of caretakers.